Handbuilt Ready to Runs
Our range of O gauge (7mm) ready to runs are handbuilt by our incredibly skilled team of modelers and craftsmen at our modern factory in Consett, County Durham. Each ready to run is built bespoke to order and personalised according to the customer's specifications – including locomotive number, name, shed number and livery.
Scale Models
All DJH locomotives are built to the scale of the original model. During the design process, our R&D team study the original locomotive drawings to replicate the most intricate details – even down to the number of rivets used!
Durable Locomotives
DJH ready to runs are extremely high quality – made from the finest materials such as pewter and brass etchings. All ready to runs are also supplied with high performance wheelsets and motor/gearbox.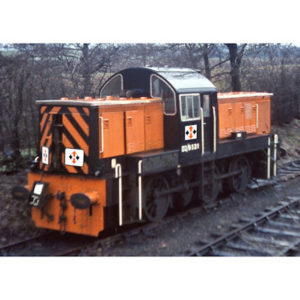 BR Class 14 Diesel Teddy Bear 0-6-0 The BR Class 14 was a small diesel-hydraulic locomotive based on the German